I will stop apologizing for my lack of posts and do something about it.
I bought this lovely floral dress at River Island a few days ago and I love it! You can combine it with several items and colors. I Hope you love this outfit too.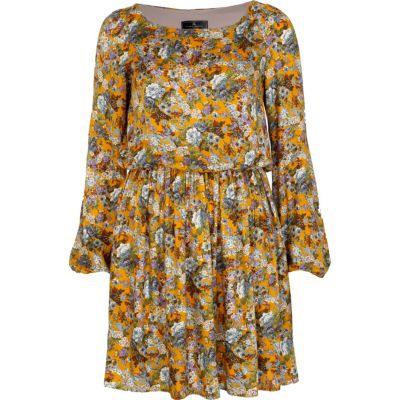 Life's like a play: it's not the length, but the excellence of the acting that matters.
Lucius Annaeus Seneca
Dress: River Island
Fake fur gilet: Zara
Tights: Topshop
Belt: Zara
Boots: Primark
Bag: Topshop
Hat: Vintage
Sunglasses: Louis Vuitton